Phones have become one of the most important possessions we own. Not only do they allow us to keep in touch with friends and family, but they also act as the hub of our financial world, not to mention where we store important data about our health. Of course, we make sure our devices are locked so no one can see this sensitive information, but if you let your kids, spouse or friends use your phone regularly to look things up or take photos, there is a risk that that data could be exposed will .
Luckily, there's an easy way to reduce the chances of this happening — hiding apps. This is an easy way to protect your private data.
Hide apps via Android settings
Many versions of Android can hide apps through their settings. However, keep in mind that these things are constantly changing as newer iterations of Android come out and the software interfaces used by manufacturers change as well. At the time of writing, here's how to hide apps on some of the most popular Android phone brands.
How to hide apps on Samsung phone
Open the app drawer (the page that shows all your apps) by swiping up from the bottom of the screen.
Tap on the three dots in the top right corner and then select Settings.
Choose Hide Apps from the menu that appears.
You'll see a list of all your apps, go through and select the ones you want to hide.
When you're done, tap Done at the bottom of the page.
Now all the apps you selected will disappear from the app drawer.
To find the apps, just use the Google search widget (bar) or open the Google app and type its name. The app will be listed in the search results in the From Your Apps section. Tap on it and it will open as usual.
How to hide apps on OnePlus phones
Open the app drawer (the page that shows all your apps), then swipe right.
You will now see a page called Hidden Space. It should show the No hidden apps message in the middle of the screen.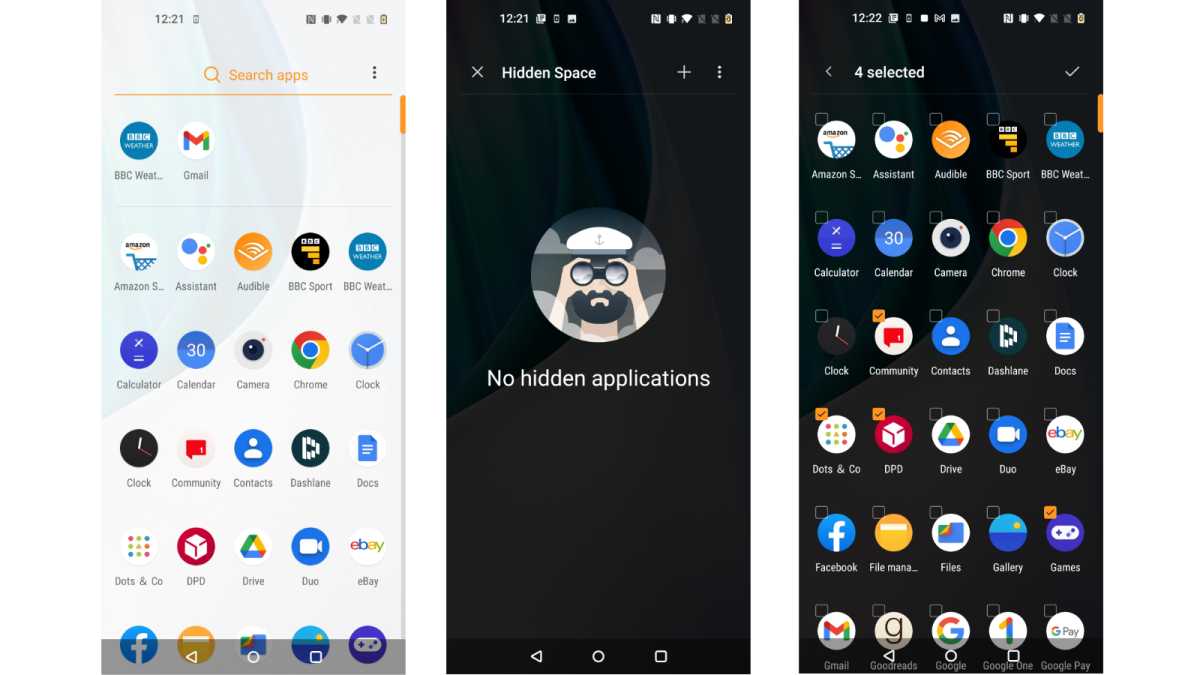 foundry
Tap the + icon in the top right corner.
Select the apps you want to hide, then tap the tick icon in the top-right corner.
Now you will see the hidden apps listed on the Hidden Space page.
To unhide apps, return to the Hidden Area page and long press on the app you want to restore.
How to hide apps on Xiaomi phone
Xiaomi seems to have removed the hidden apps feature with MIUI 13, but you can still protect yourself with an app lock. This password protects specific apps so that no one can easily open them and gives you the option to hide all notifications associated with that specific app. Here's how to set it up.
Open Settings and tap Apps.
Choose App Lock and tap the Turn On button.
You need to set up a Mi (Xiaomi) account if you haven't already, as the feature needs it to work. It's free and only takes a moment.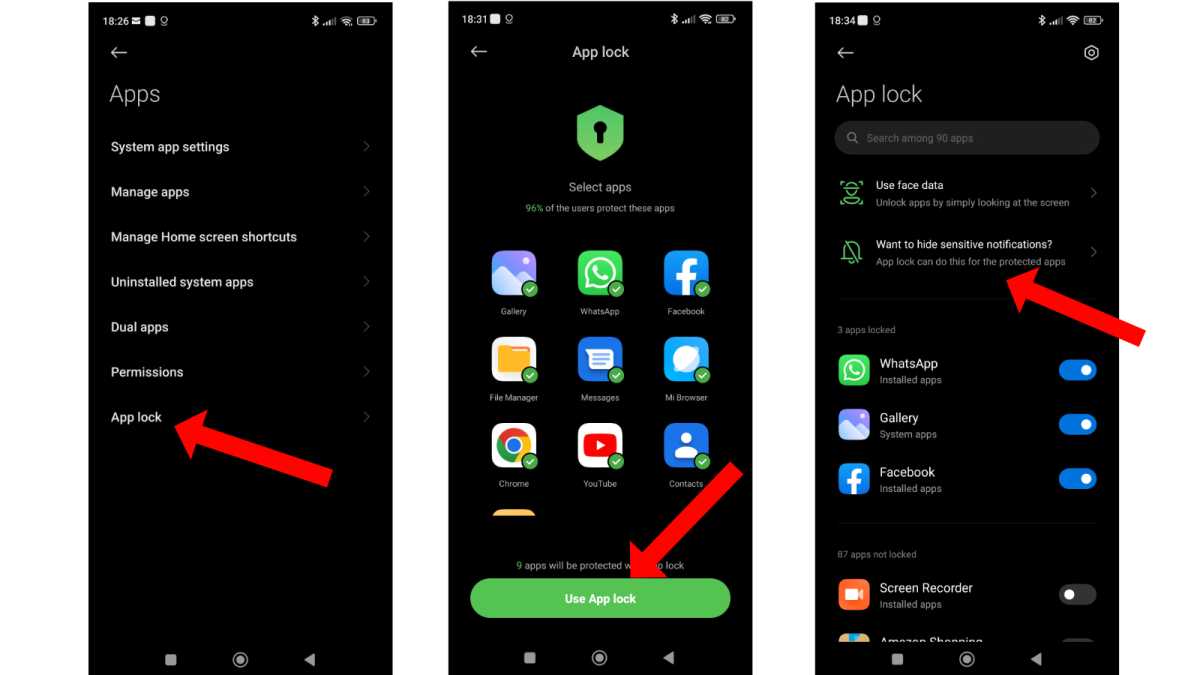 foundry
With that done, you will now see the App Lock page with some suggested apps that you might want to backup. Uncheck any you don't want, then tap Use App Lock.
Now select all the apps that you want to lock. Each shows a login screen when someone taps it from now on (you can unlock them with your fingerprint).
You can also tap "Do you want to hide confidential notifications?" Option to stop private messages from appearing.
To unlock apps, just go back to the App Lock page and turn it off.
How to hide apps on Android with a new launcher
If you can't hide apps from the settings in Android, another option is to use a different launcher that gives you more control over how the interface works. Nova Launcher is one of our absolute favorites because it gives you so many options to customize your device's interface.
Once you've downloaded and installed Nova Launcher (others are also available that offer similar features), you can sort out these buggy apps quickly.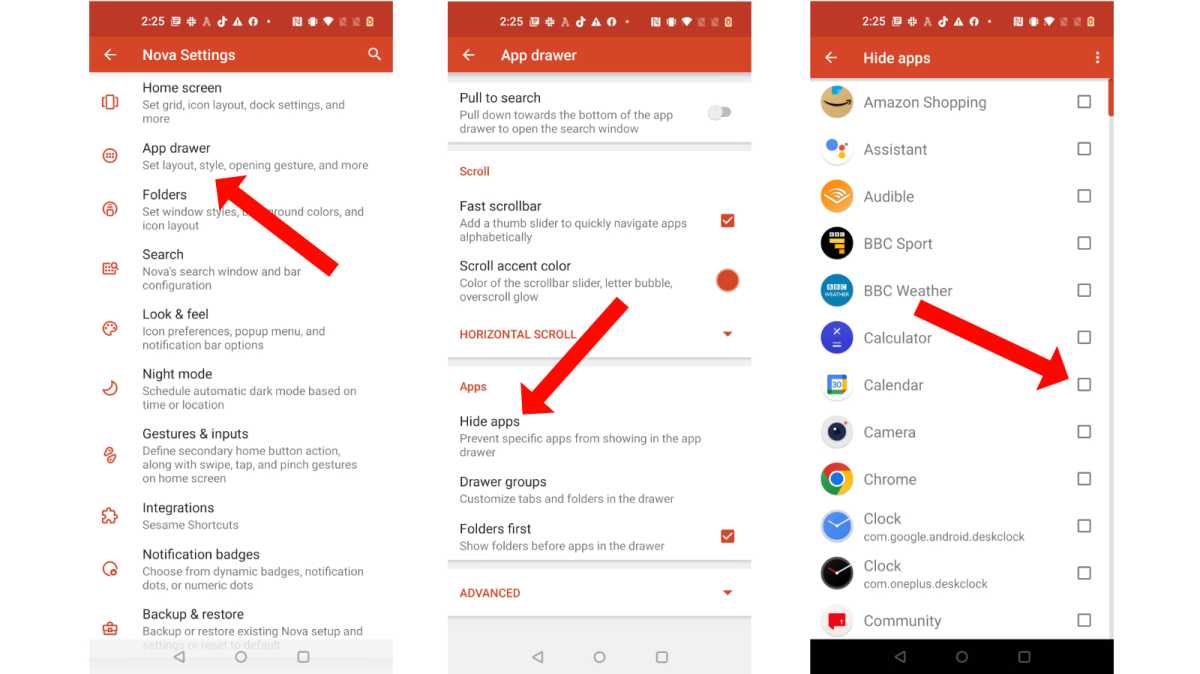 foundry
Launch Nova and then tap the Nova settings icon.
Tap on the App drawer option.
Scroll down until you find the Apps section, then select Hide apps.
Choose which apps you want to hide, then tap the back arrow in the top left when you're done.
That's it. The apps should no longer appear in your app drawer. To restore them, just repeat the above steps but disable the app from the list.
How to disable apps on Android
One last option: if you can't get rid of pre-installed apps, or just don't want them running in the background at any point, you might be able to disable them. This doesn't work with all apps or versions of Android skins, but it's worth a try.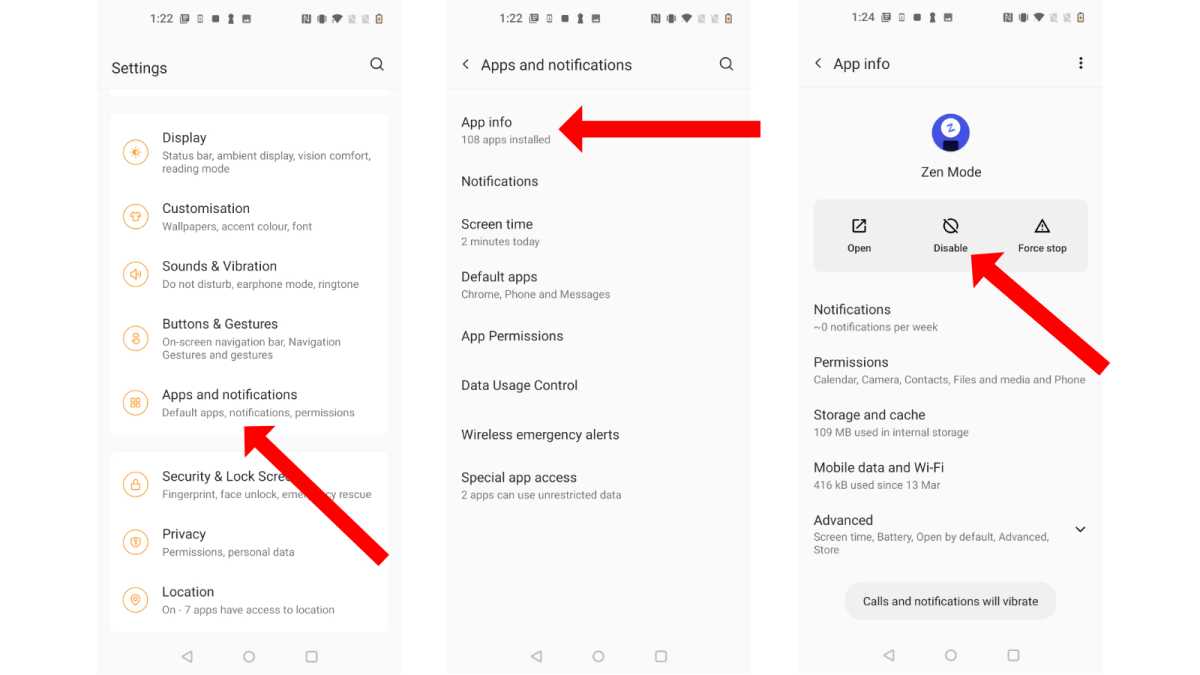 foundry
Open settings.
Tap Apps and notifications, and then select the app you want to quit.
If there is an option, select Disable.
Well, if all goes well, the app won't appear in your app drawer, or at least won't start by itself. If you want to restore permissions, just repeat the steps above but this time select Enable.
There you have it, a few different ways to hide apps on an Android phone. For more ways to protect your device, check out our roundups of the best antivirus software and best cloud storage services.