How golfers can get the most out of an Apple Watch
The Apple Watch is one of the most popular wearable tech devices in the world. For golfers, the Apple Watch is a fantastic device in its own right when it comes to functionality on the course and is a great smart device off the course as well. There are some great deals on a range of different Apple Watches this Prime Day, so now is one of your best chances to get great value on an excellent course companion.
With around 20% off most generations of Apple Watch this Prime Day, we'll be talking about all the benefits of an Apple Watch for golf and how using an Apple Watch can help improve your game on the course. In our experience, using some of the best golf apps for the Apple Watch can easily compete with some of the best standalone golf GPS devices. When you buy an Apple Watch you also get the brilliant user experience of a smartwatch, so this is an investment we think a lot more golfers should be considering compared to traditional devices. How to get the most out of an Apple Watch on the golf course…
Track your steps and overall fitness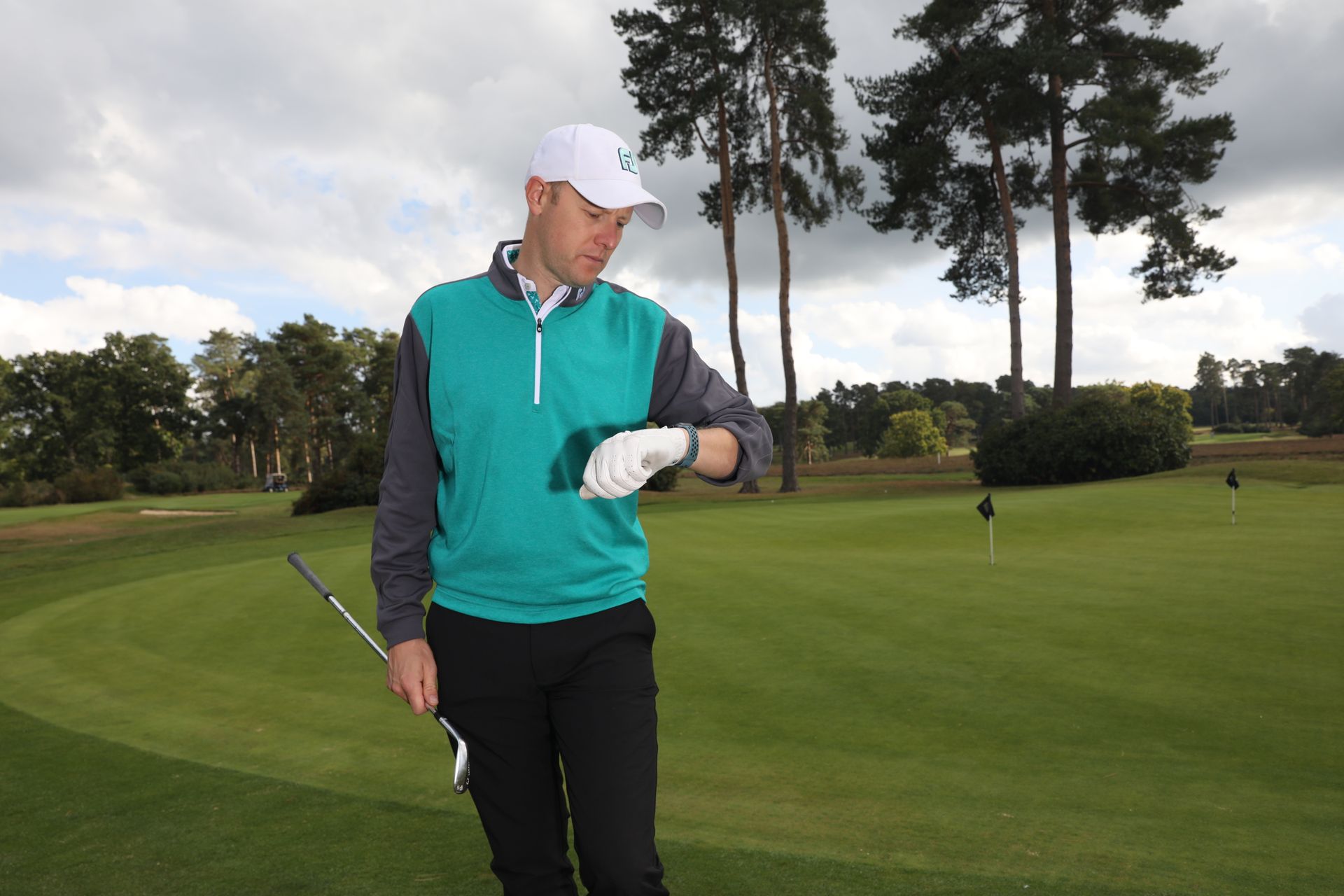 Fitness is a big reason many of us play golf. Running 18 holes is a fun and easy way to get a lot of strides while getting our heart rate up. The Apple Watch Series 7 lets you track a number of important fitness metrics when you're on the course.
First, a pedometer lets you track your steps for the day, and the watch can also measure your blood oxygen levels. A brilliant sleep tracking feature also lets you make sure you're getting the right amount of sleep, while mindfulness apps can help you focus on your mental health, too. If you're a golfer looking to improve your health and well-being on the course, the Apple Watch is a great device to use to track your progress.
Take advantage of some of the best golf apps
From automatic shot tracking to automatic GPS runtimes on the golf course, there are countless ways to get the most out of your Apple Watch while playing. Check out some of our favorite Apple Watch apps below…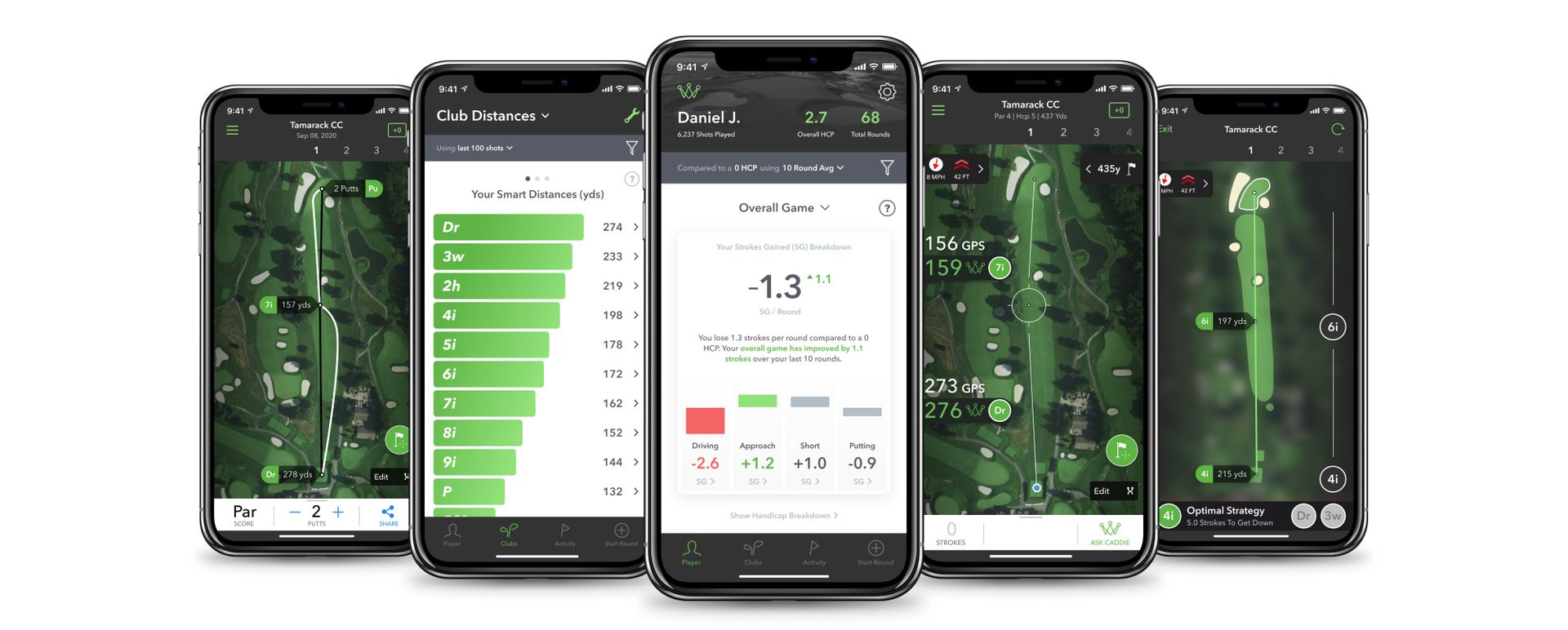 The Arccos Caddy app, golf's first artificial intelligence platform, syncs with Arccos Caddy sensors to automatically track your shots while providing smart distance club averages and game insights. The system also includes an AI-powered GPS range finder and caddy advice for every hole in the world to help golfers of all skill levels make wiser decisions, improve faster and score lower.
You'll need a set of Arccos Caddy Smart Sensors to use this app, but once paired, you should quickly see how much AI and data can help you work on your golf game and see where you can improve.
Using this app on your Apple Watch is a breeze and the watch will automatically recognize every shot. It then also displays a front, middle and back distance to the green in front of you and suggests which club to hit for your next shot.
Download here (opens in new tab)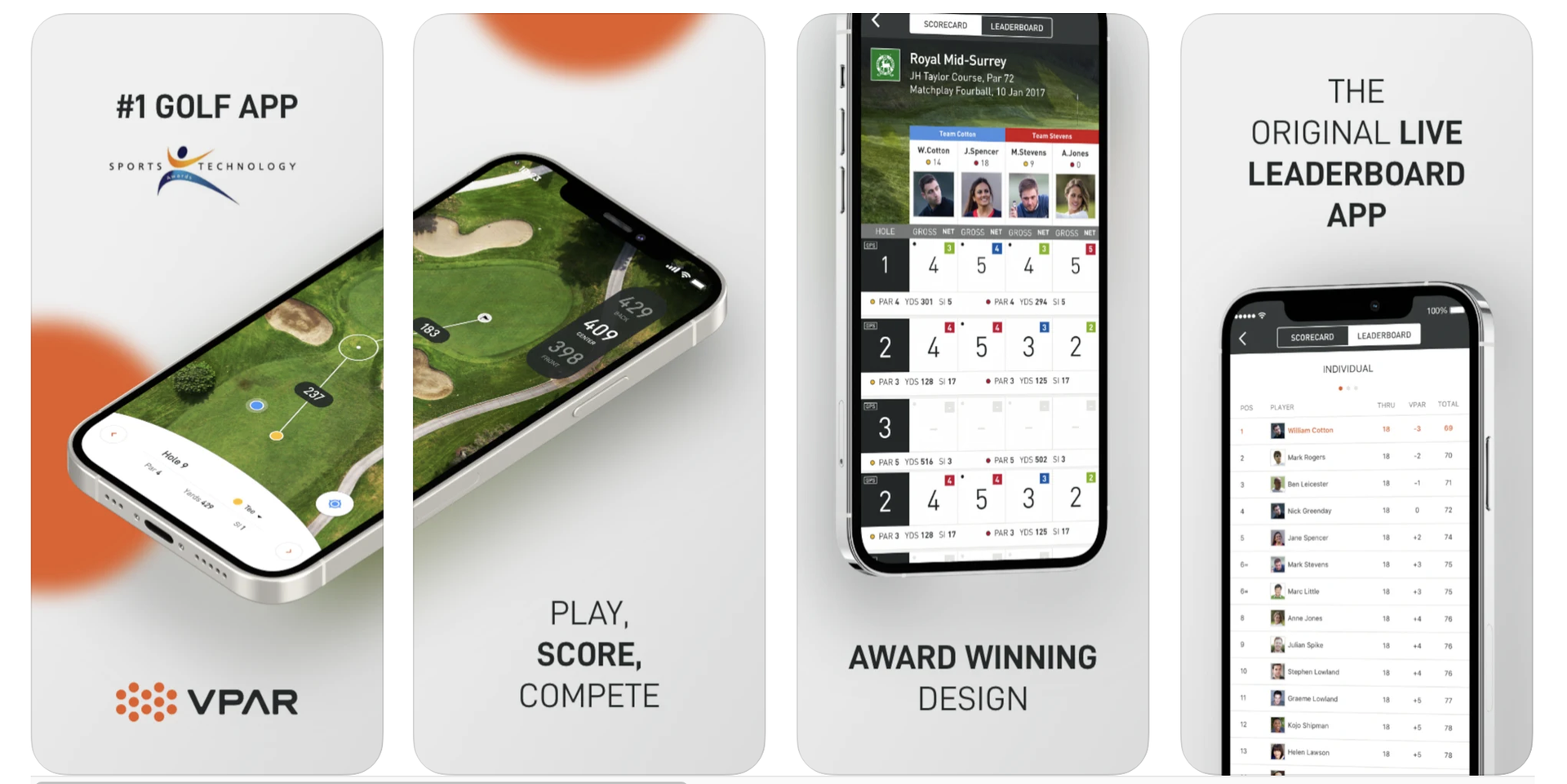 VPar is the go-to app for live scoring, GPS for 30,000 courses, stat tracking, and challenges. The app allows you to set up live leaderboards and tournaments with your friends, a brilliant feature that can improve your weekly roll up or company and is a great solution to having to manage and share a scorecard these days.
On the Apple Watch, this app shows accurate front, center, and back yards, as well as the ability to log your score from the comfort of your watch. It also allows you to track your stats like driving accuracy, greens in regulation and putts to help you assess which part of your game needs improvement.
This is the must-have app for every day with a group of friends. We liked it so much that we added it to our list of the best golf GPS apps as well.
Download here (opens in new tab)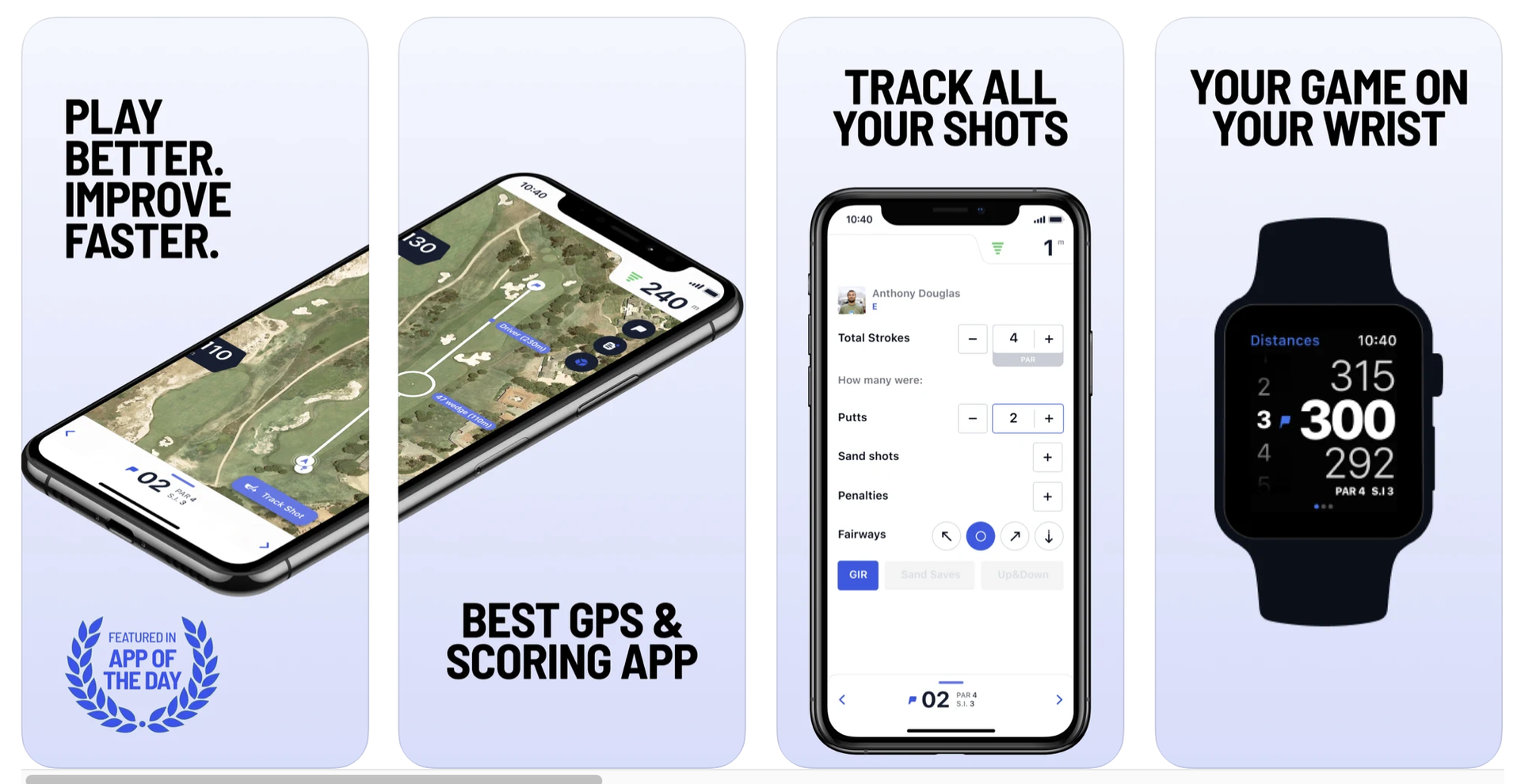 All your results in one place and a great all round addition to your golf gadgets. This takes care of recording points, yards, stats, and checking out courses ahead of time, all at no cost to you. The furthest most of us get after a round is keeping track of how many putts we make – now we have everything in front of us to know where the really good and bad points of our game are.
Hole 19 offers clear and accurate distances to the front, middle and back of the green on Apple Watch, allowing you to score and measure how far each of your shots goes.
Download here (opens in new tab)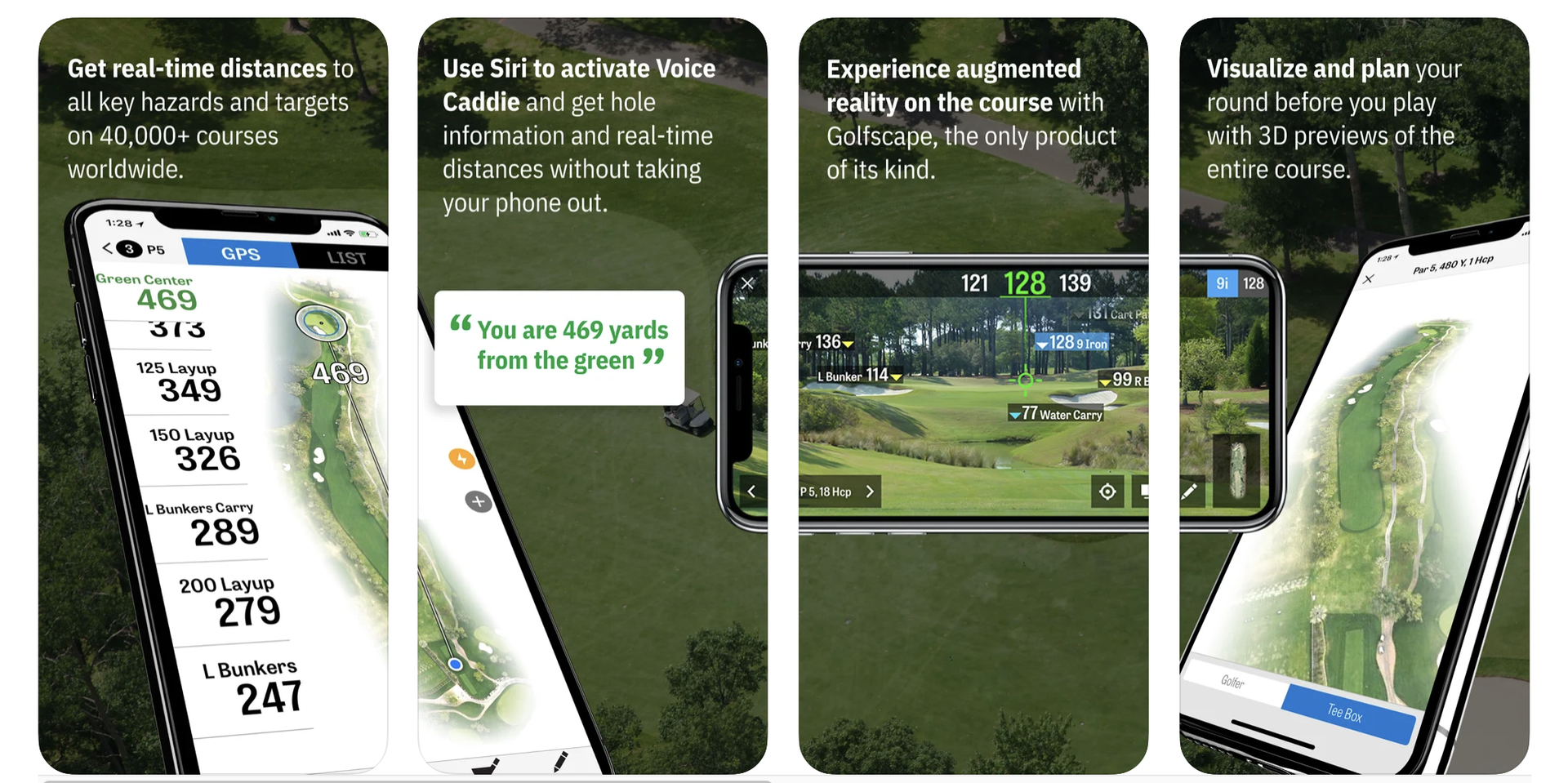 The Golfshot app now offers a one-time purchase to use all of its features, rather than the Lite and Pro versions that were previously available.
Golfshot offers you Auto Shot Tracking with Apple Watch. The app automatically tracks every shot you make, providing a more seamless experience with flyover review of each hole.
Get the most comprehensive and powerful GPS features to play your best golf while managing your game in one place. Enjoy real-time green distances, hazards and targets on over 40,000 courses worldwide along with rich point and shot tracking, detailed statistics, full course flyover previews and club recommendations.
In-app purchases include monthly subscriptions to lessons and other great golf content to improve your game.