The Huawei Watch Fit 2 takes a wealth of features from Huawei's top-end devices like the Huawei Watch GT 3 Pro and GT Runner and packs them into a fitness band with a screen worthy of a smartwatch that costs just £130.
Although I was disappointed by the shortcomings of some features, the Huawei Watch Fit 2 still offers excellent value for money, whether you are looking for a cheap smartwatch or a sports watch. I rank it among the best fitness trackers available, and it's a notable alternative to the slightly overrated Fitbit Charge 5.
Huawei Watch Fit 2: price and availability
The Huawei Watch Fit 2 is available now and costs £129.99 in the UK. There is no price or expected release date for the US. That price compares to the Fitbit Charge 5 which, after launching with an ambitious RRP of £169.99, is now £129.99.
Design and Hardware Specifications
The Watch Fit 2 is a little squarer than the original Watch Fit, but still maintains more of a band style than most smartwatches. It has a 46mm body with a thickness of 10.8mm and a 1.74-inch (44mm) AMOLED touchscreen. The watch has a button on the side that takes you back to the watch face, but it's mostly controlled by tapping and swiping the screen.
Whichever Watch Fit 2 you choose, it's a lovely looking device and the screen is a notable improvement over the Fitbit Charge 5, which has a 27mm display. The touchscreen responds without delay and the raise-to-wake function reliably detects wrist rotations if you don't turn on the always-on display.
There are sleek, classic, and active versions of the Watch Fit 2 that have different case materials and come with different straps. I tested the black Active watch with polymer case and silicone strap.
It's a comfortable, lightweight watch to wear, and it's water resistant to 5ATM, so you can swim and shower with it.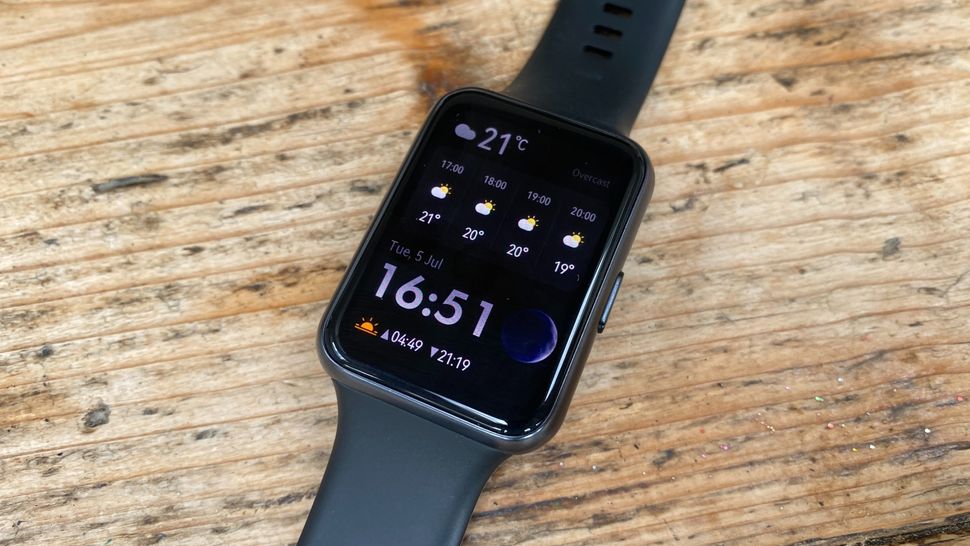 Activity and sleep tracking
The Watch Fit 2 tracks everything you want it to do throughout the day, including steps, calories burned, distance traveled, heart rate and blood oxygen saturation. It can also track your menstrual cycle and remind you to get up and move when you've been inactive for a long time.
For daily tracking, you can use the ring gauge to keep track of active minutes, steps, and hours with some movement counted toward goals. Alternatively, you can opt for the more complicated "Shamrock" for healthy living, which adds additional goals based on your sleep, hydration, and breathing exercises. There's even a daily smile goal to achieve. It's a more holistic approach than simple step and activity goals, but I found it a little overbearing and preferred the simple ring system.
The accuracy of the activity tracking met my expectations and matched the recorded totals of other devices like Garmin's Forerunner 955 and Epix 2 watches.
In my experience, Huawei devices excel at sleep tracking, offering detailed information about each night that is well explained in the partner app. You can also get a snapshot of your sleep on the watch if you don't feel the need to sift through every stat you've measured. When testing the Watch Fit 2 with the very accurate Oura Ring 3, I found that it correlated fairly well with the time I spent asleep each day and the overall sleep score.
sports tracking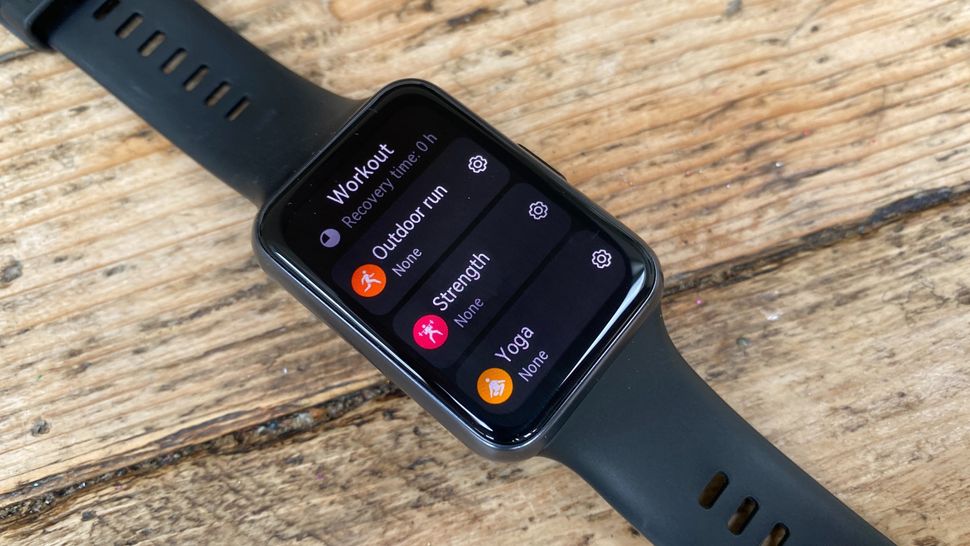 The Watch Fit 2 promises a lot on the sports tracking front. There are 97 sport modes, but runners are best treated with detailed training insights, including an assessment of their ability to run, as well as guided workouts and customizable training plans that you set up in the app and then transfer to the watch from your wrist. There's even a handy warm-up routine you can use before each run, with animations afterwards.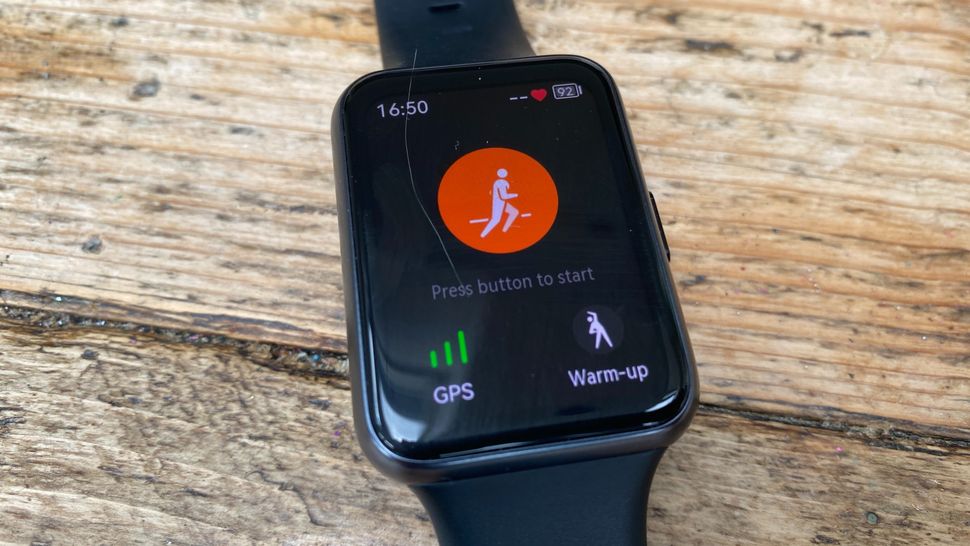 You can also customize the stats shown on your data screens during activities to a degree – it's not on par with a true sports watch, but still not something that's typically included at this price point.
On paper, I was pretty excited about the Watch Fit 2's sports tracking abilities given its low price and sharp design, but it didn't perform well enough during my testing.
Despite the inclusion of multi-band GPS tracking that uses five satellite systems simultaneously, which should allow for accurate distance (and therefore pace/speed) tracking for outdoor activities, the GPS tracking compared to other devices like the Garmin Forerunner 955 and constant short Epix 2 which were very accurate in my tests. You can see on the GPS tracks after a run where the Watch Fit 2 has cut corners or smoothed out loops, resulting in a shorter distance overall.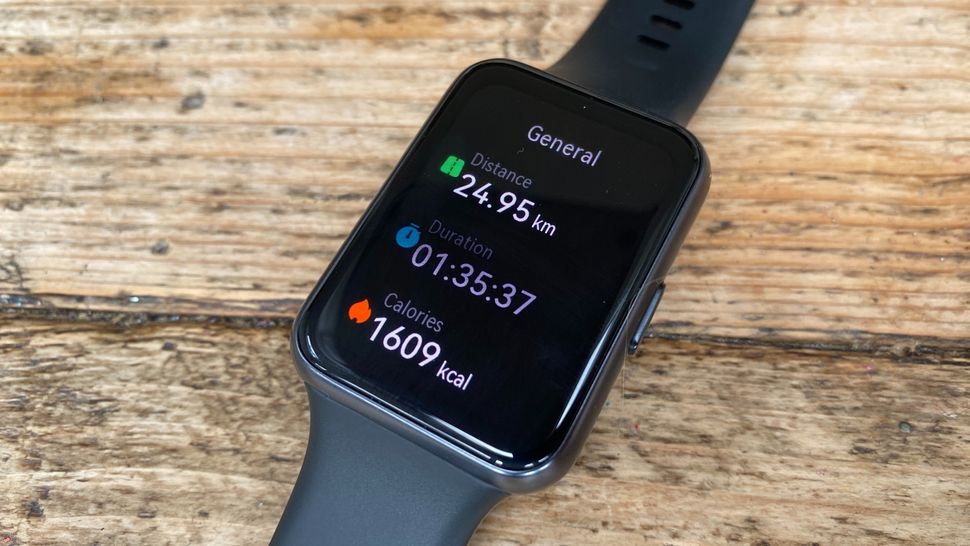 The heart rate measurement wasn't very accurate either. Even on easy, steady-pace runs, the Watch Fit often locked into the cadence of my steps rather than my heart rate to return a reading that was way too high. You also can't pair an external monitor to get more accurate heart rate readings, which you can do on the latest Huawei Watch GT devices. That's a shame given the workout analysis available on the Watch Fit 2, which is crippled by the dodgy HR readings.
I've also used the Watch Fit 2 to record strength and yoga sessions along with some bike rides, and for those sports where I have a more casual approach, it did the job well. If you're a less obsessed runner than I am, I expect running will be the same, but don't expect sports watch performance.
Smart features
The Huawei Watch Fit 2 has some useful smart features, but a lot depends on the phone you're pairing it with. If you have an iPhone, you cannot put music on the watch or use AppGallery, and Huawei phone users will generally get a better and more stable experience.
There aren't many apps available in the AppGallery, even if you can access them, and sharing activity with third-party apps like Strava requires using another app called HealthSync – you can't do this directly from the Huawei Health app.
You can load routes onto the watch to follow as a breadcrumb trail during activities, and the support for on-watch weather forecasts and notifications is well done. For its price, the Watch Fit 2 packs a ton of smart features if you're using an Android or, ideally, a Huawei phone, but it's by no means a true smartwatch.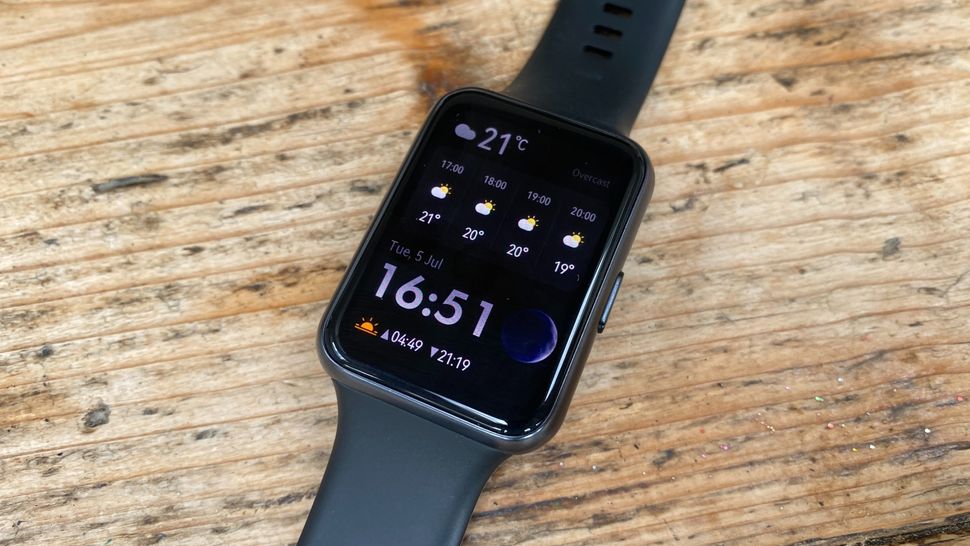 Battery life
Huawei states the battery life of the Watch Fit 2 as 10 days with typical use or seven days with heavy use. I'm a heavy user, mostly as I use the battery-intensive GPS to track runs every day and it lasted about five days on one charge, with the display set to wake up outside of activities and always on during them is workouts. It's pretty good battery life for such a small device with such a bright and large screen, and it would easily last a week with less intensive use.
Is the Huawei Watch Fit 2 worth it?
The Huawei Watch Fit 2 isn't without its problems, but at £130 it's a very good fitness tracker. Health tracking falls short of rivals like the Fitbit Charge 5, which can take an EKG, but the Watch Fit 2 packs a lot of value into an attractive package, with features like breadcrumb trails, strong battery life, and top-notch sleep tracking.
If you prefer the look of a bracelet to a watch and want something that tracks activity and sleep well, while still being good for casual sports tracking, the Watch Fit 2 is for you.