While Windows 11 has generally been well received by users, some of the underlying Windows issues do crop up from time to time. And to solve these problems, many users' first instinct is to turn to Microsoft for help. In our effort to help you solve such problems, we have written several tutorials on common Windows issues and their solutions, including issues like high disk usage in Windows 11 or Bluetooth not working in Windows 11. However, if you would like to get help in Windows 11 via chat, call or email from Microsoft Support, follow our article below. You can contact Windows 11 support team and chat with a Microsoft representative to solve the problem immediately.
Get help in Windows 11 (2022)
In this guide, we've added six different ways to get help with your Windows 11 PC. You can chat with the Windows 11 support team, receive a call from them, or schedule an in-person appointment to repair and repair your PC. However, let's look at the methods to get help when you encounter any errors or problems.
1. Launch the Native Get Help app
The fastest way to get help in Windows 11 is through the dedicated Get Help app that comes with the operating system. Indeed, when you press the "F1" key, which we previously used to find help topics, the Microsoft Edge browser will now open and prompt you to use the Get Help app instead. So, to get support in Windows 11, follow the steps below.
1. Press the Windows key and type "Help' in the search bar. From the search results in the left pane, click Help to open the app.
2. In the Get Help window, you can search for your problem or explore the following topics. Searching for problems provides answers from the Microsoft community that you can follow to solve the problem.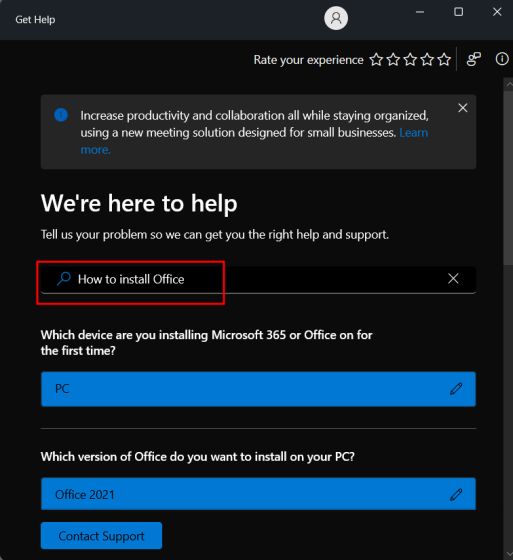 3. If you want to contact Windows 11 support via chat, email or call, click "Contact support' at the bottom of the Get Help app.
4. After that select "WindowsFrom the Products and Services dropdown menu, select the category based on your issue and click Confirm.
5. On the next page you will be offered the possibility to chat with the Windows 11 support team. If you have a Microsoft 365 subscription and are signed in with the same Microsoft account on your Windows 11 PC, you can speak to the support professional over the phone.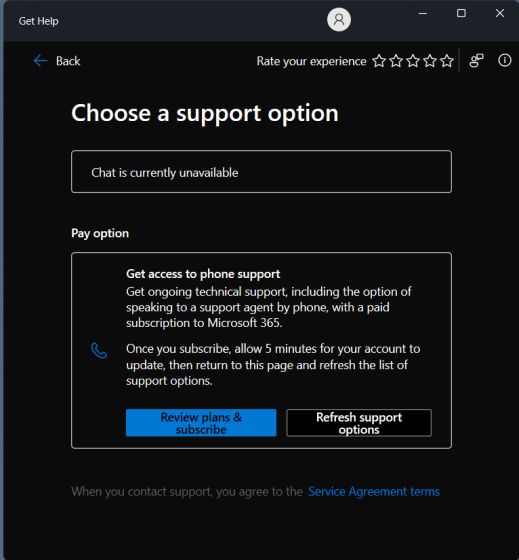 2. Use the Get-Started app on Windows 11
If you've recently upgraded to Windows 11 from Windows 10 and are having trouble navigating the new interface, particularly the centered Start menu and taskbar, don't worry. Microsoft bundled a Get Started app into Windows 11 that shows everything new in Windows 11 and guides you through and interacting with those items. It's really a great starting point for new Windows 11 users. Let's see how to access the Get Started app.
1. Press the Windows key and type "getting started' in the search bar. Now open the "Get Started" app.
2. Here you can click on "First Steps" and get information about everything new features on Windows 11 and how to use them.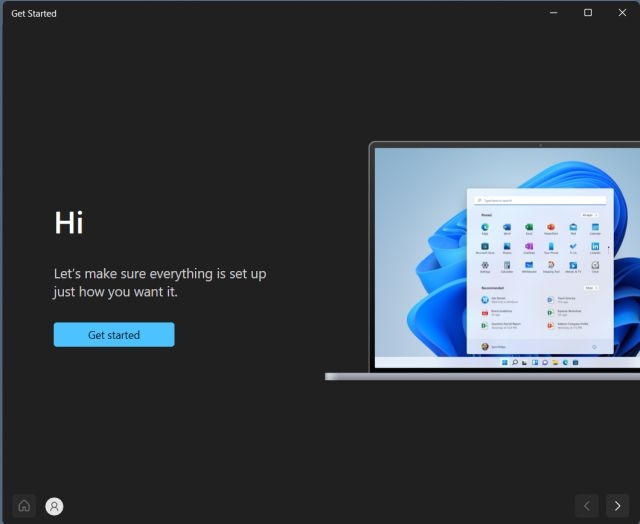 3. Apart from that, I suggest turning on Tips to keep getting suggestions on how to use Windows 11. You can press the Windows 11 keyboard shortcut "Windows + I" to open the Settings app. Open here under "System" "notifications".
4. Scroll all the way down and check the box next to "Get tips and suggestions when I use Windows".
3. Use Windows search for help
Microsoft has improved Windows search by leaps and bounds, bringing both local and web results pulled directly from Bing into Windows 11. When you type an issue into the search bar, Bing will show the exact solution with a direct link to open the appropriate settings page on your PC. This is a quick way for you to navigate and troubleshoot problems on your Windows 11 PC. Here's how to use it.
1. Press the Windows key and type your query. Or you click on the "Seek" icon in the system tray and type the problem or error you are facing. For example, I want to add a printer, so I type "add printer". Now, in the Search the web section on the right pane, click Open results in browser.
2. This will open the query in Bing on Microsoft Edge and willingly offer the solution with a quick link to the Settings page. In this way, you can take the help of Windows search to solve many problems in Windows 11.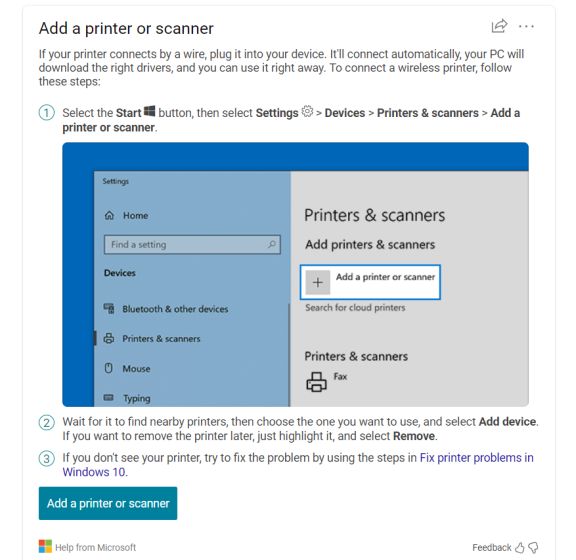 3. You can also click this link and get support common problems directly from Microsoft. The company has clearly documented the instructions for many common issues and categories, which is nice.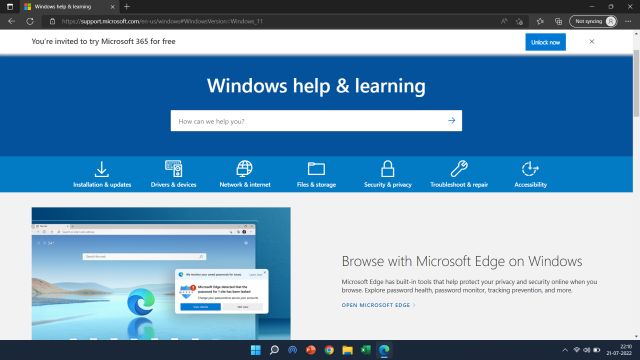 4. Use troubleshooter
In case you don't know, Microsoft has built several troubleshooters into Windows 11 to fix all kinds of issues ranging from WiFi disconnecting to no sound on your PC. I've used the special troubleshooters in the past and they seem to work quite well. So, if you're encountering common problems on your PC, be sure to use the Windows 11 Troubleshooter. Here's how to access it.
1. Press the Windows key and type "remedy' in the search bar. Now open "Troubleshoot Settings" from the left pane.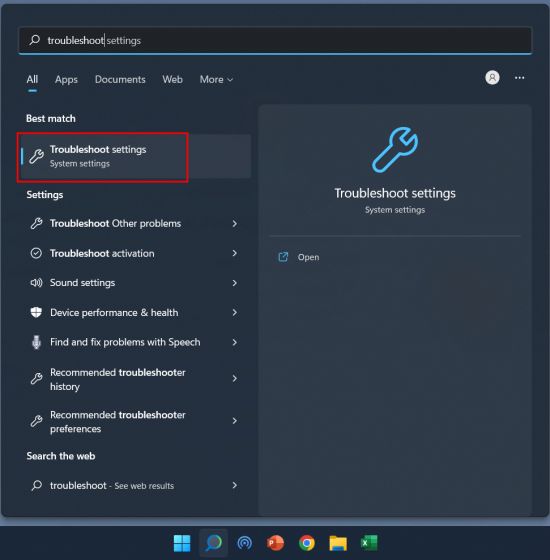 2. On the next page, click "Other bug fixes' in the right pane.
3. Here you will find specific fixes for common and rare problems. Depending on the problem, run the specific troubleshooter from the list.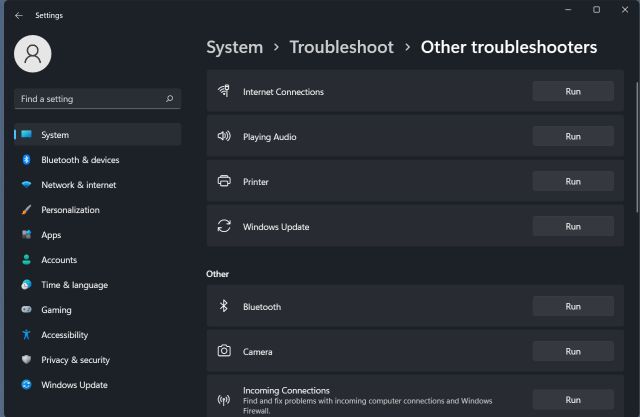 5. Contact Microsoft support
If you would like to have a one-on-one conversation with a Microsoft agent regarding issues you are facing on Windows 11, you can ask the support team to call your number. Here's how to do it.
1. Open this link and click "Getting started' to get support from Microsoft.

2. Next Describe the problem in the search box and click Get Help.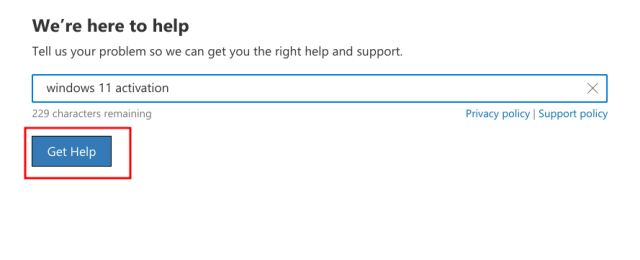 3. Some suggestions are given below. But if you are not satisfied with the suggested help topics, you can click "Contact support" right below.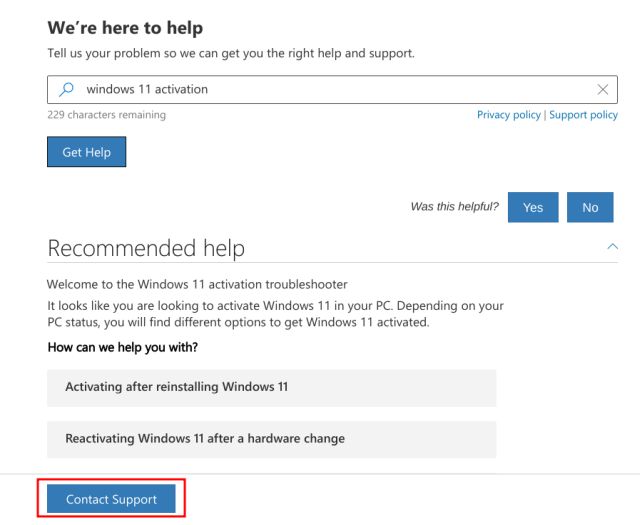 4. Now dial your country code and Enter your phone number. Finally, click "Confirm" and you will receive a call from a Microsoft agent.
5. If you are a Microsoft business user, you can do this call her directly. Open this link and find the customer service phone number for your region.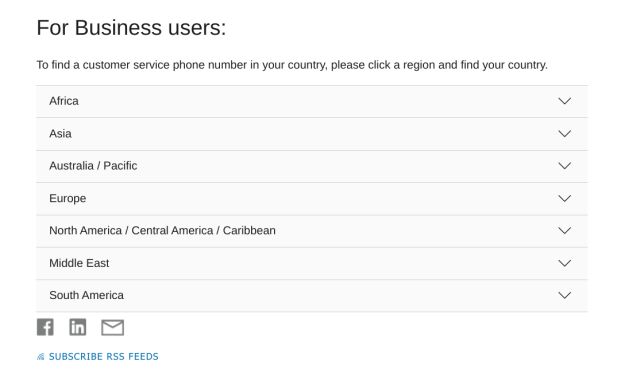 6. Microsoft Experience Center Support
If you own a Surface device and are having issues with Windows 11, you can schedule suggestions, troubleshooting, and repairs online or in person. The program is also referred to as Microsoft Answer Desk, and it works quite well for Surface users. So if you're looking to get support for your Surface device running Windows 11, head over to this link and get help right away.
So, those are the six different methods to contact Windows 11 support and get the issues fixed right away. Windows 11 Home users can chat with a Microsoft agent, but if you're a Pro, Enterprise, Microsoft 365, or Business user, you can call the Windows 11 support team for help and to resolve the issue immediately remedy. Additionally, if you are looking to troubleshoot Windows 11-related issues, follow our Windows 11 tag for solutions to a variety of issues. If you have any questions, let us know in the comment section below.