Best smart watch for climbers
Whether you're preparing to tackle the next rock face or scale the next peak, smartwatches have revolutionized the climbing world. They're far less intrusive than smartphones, and modern smartwatches are packed with features that not only protect you, but can even make you a better climber.
More people are climbing today than ever before, and while paper maps are still great, GPS offers additional safety and information. Smartwatches allow climbers to collect vital data like elevation and weather, and they can even take over in emergency situations when the climber is in grave danger.
What you should look out for in a modern climbing smartwatch
Smartwatches have different functions. Depending on whether you're just climbing for a day or hiking for a week, some features are either essential or overkill. Here are some of the key features to look for in a climbing smartwatch.
GPS is high on the list for many climbers. Climbing smartwatches have better batteries and larger screens, making using GPS far less of a hassle than it used to be. Many older smartwatches didn't allow you to import your own maps, but this is an essential feature for a modern climbing smartwatch.
Mapping lets you view topographic maps and mark your own routes. People doing longer hikes will find this feature useful as it allows them to set up multiple waypoints.
Altimeters, barometers, and compasses have become fairly commonplace in modern smartwatches. These give you important statistics like your altitude, orientation and the weather.
Solar powered batteries have become very popular. Since you are outside when the weather is nice, you can easily charge your watch. For watches that don't offer solar-powered charging, you'll need to use a power source like a power bank to charge them. That's extra weight, and the power bank is probably already needed for a smartphone and/or other devices.
Water resistance is incredibly important for climbing watches as it is impossible to avoid inclement weather when climbing. You need a smartwatch that can get wet.
Best Luxury Climbing Smartwatches
Overall the best smartwatch
Garmin Fenix ​​6 series
This is Garmin's premium smartwatch line. It can track various outdoor activities like skiing, trail running, and rock climbing. You can upload GPX routes, topographic maps and use third party apps. The battery life is up to 10 hours in GPS mode and up to 48 days in power saving mode. This watch is tough and can take a lot of abuse, but should anything happen it comes with a 2 year guarantee. The main downside is that it is one of the most expensive smartwatches on the market.
Sold by Backland and Amazon
Best battery life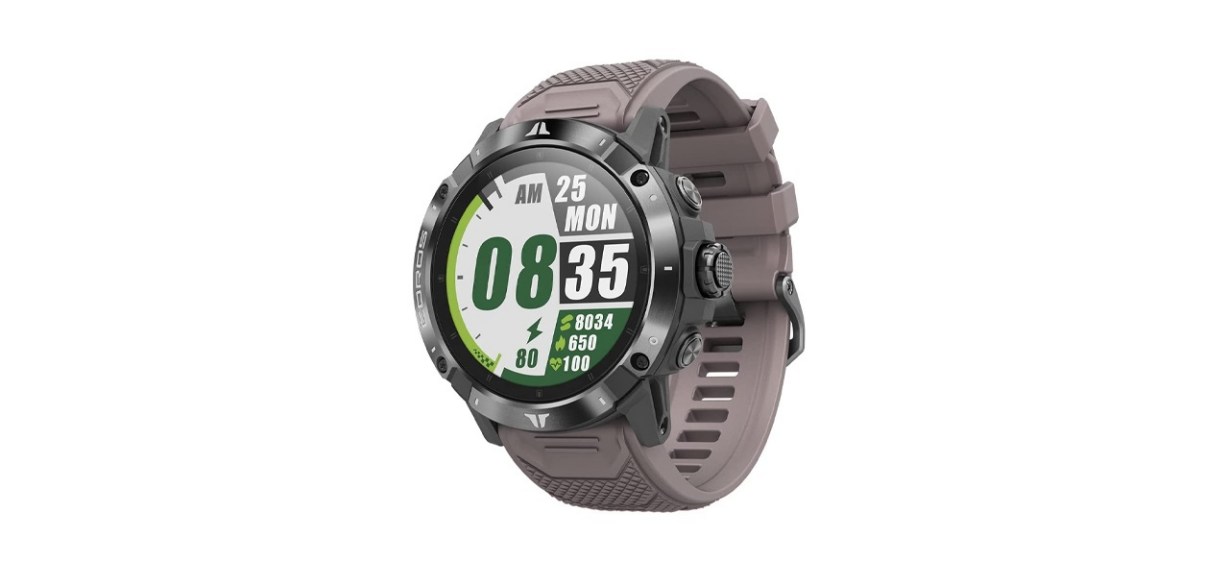 Coro's Vertix 2
This smartwatch crushes the competition by offering an amazing 140 hours of battery life in GPS mode with 60 days of maximum battery life. The internal memory of 32GB allows users to add color topographical maps and MP3 files to listen to music. It comes with metrics like barometer, compass, and EKG. The downside is that this watch is very expensive and big.
Sold by Amazon
Best lightweight climbing smartwatch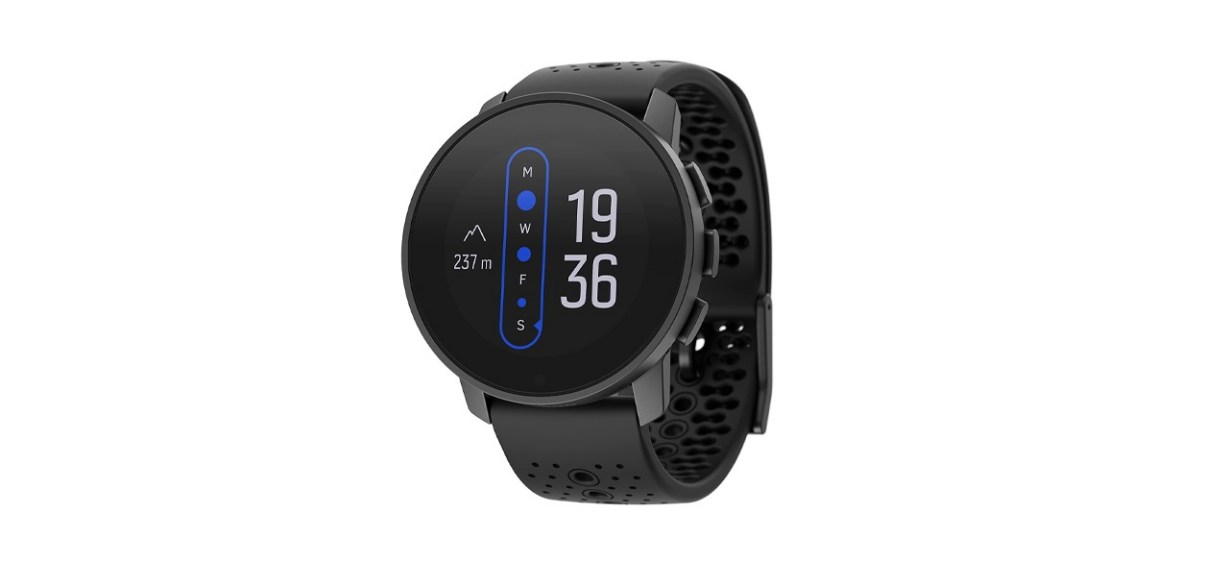 Suunto 9 Peak
This smartwatch weighs only 62 grams without compromising on quality materials. It has a color display with 240 x 240 pixels. Unlike some previous models, it comes with a barometer. It lasts around a week on a single charge and runs around 25 hours in GPS mode. This model can now be updated without being connected to a computer and it has heart tracking capabilities. The only downside is that the display has taken a hit compared to the previous Suunto 9 Baro, which had a 300 x 300 resolution.
Sold by Amazon
The best mid-range smartwatches
The most practical smartwatch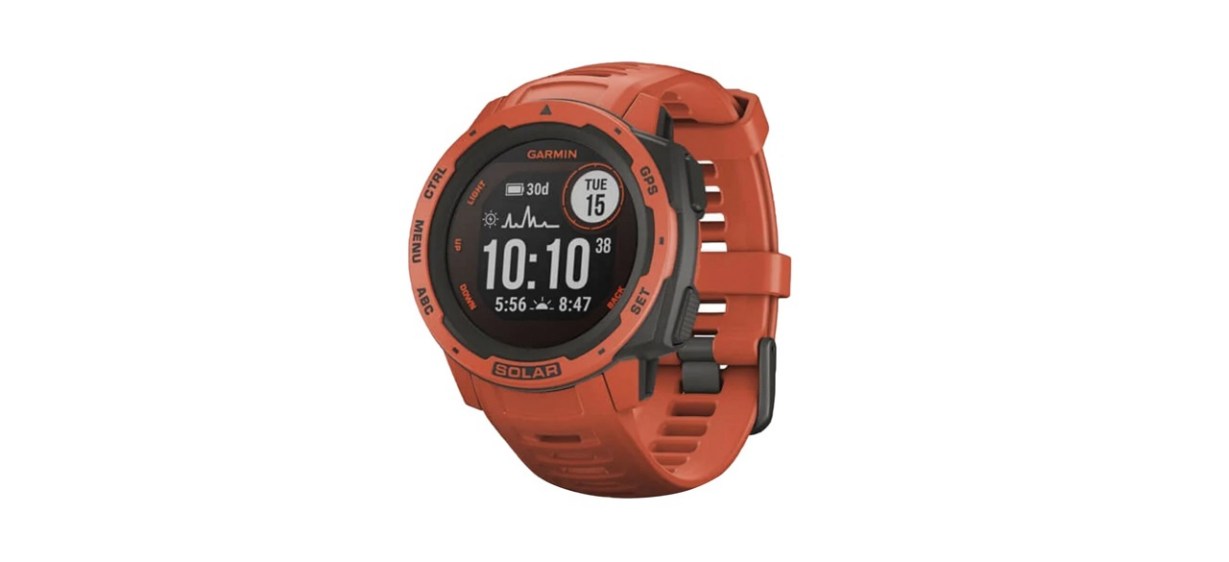 Garmin Instinct Solar
This watch uses Power Glass to harvest solar energy without sacrificing its looks. It has a backlit screen as well as GPS. There are great biometrics like heart rate, stride length, and it tracks different types of exercises. It also offers an incredible battery life of 16 hours in GPS mode and up to 14 days in tracking mode. There is no color screen, but the surface is clean.
Sold by Backland and Amazon
Best workout smartwatch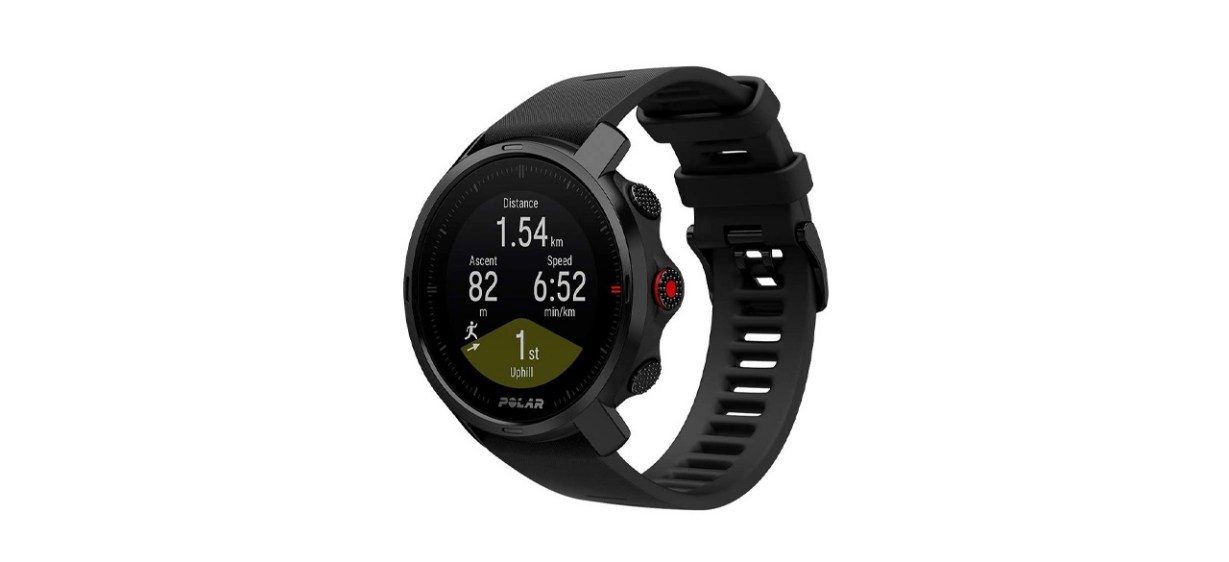 Polar Grain X
This military watch is packed with great training options like Hill Splitter for attacking hills and Nightly Recharge to ensure you recover effectively. It runs for up to 40 hours in GPS mode, tracking stats for multiple outdoor activities. It weighs just 64 grams, making it one of the lightest options on the market. However, the bracelet is more uncomfortable in continuous use than some other smartwatches on the market.
Sold by Amazon
Best entry-level smartwatches
Best cheap smartwatch with GPS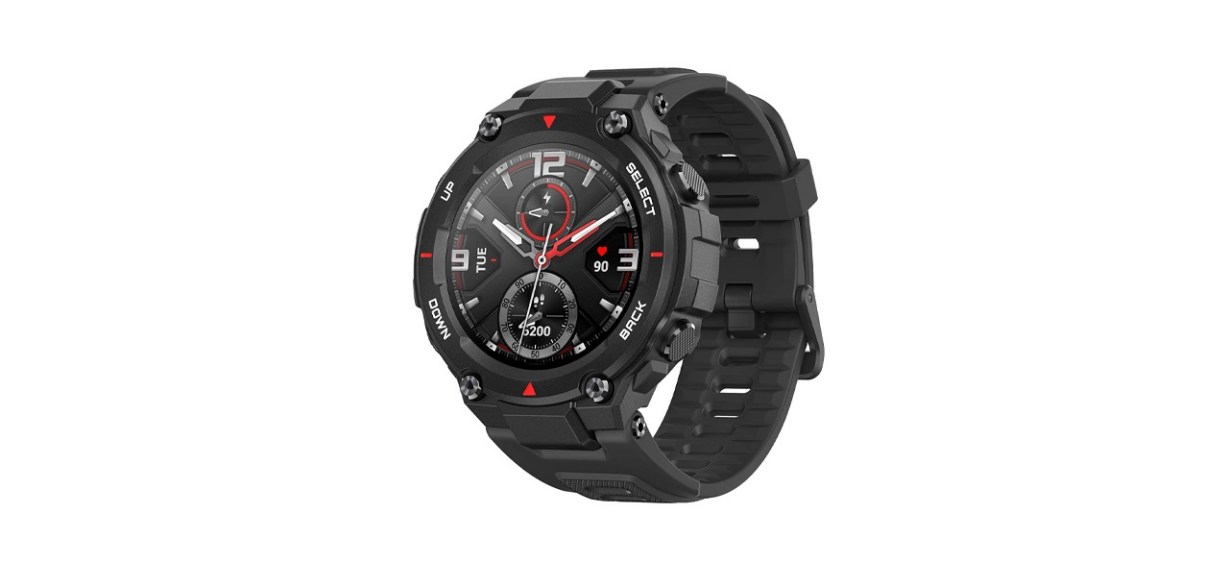 Amazfit T Rex
This affordable smartwatch is packed with features and weighs just 58 grams with a comfortable silicone strap. It features a color screen with a 360 x 360 resolution. It tracks 14 different outdoor activities and comes with a compass, GPS, and heart monitor. You get 20 days of battery life for everyday use and up to 20 hours with GPS. Mapping is limited and the heart monitor wasn't as accurate as some other smartwatches.
Sold by Amazon
The cheapest smartwatch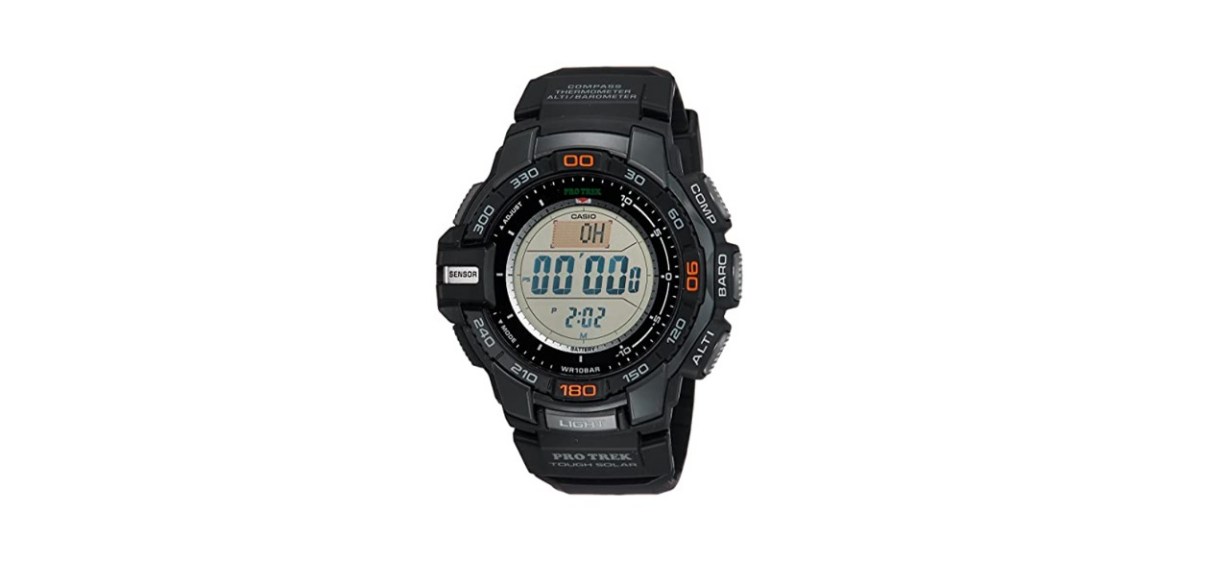 Casio Pro Trek PRG-270
This watch is equipped with an easy-to-use barometer, compass and altimeter. It has an LED backlit screen. You can submerge it to a depth of 100 meters and it has solar charging capabilities. The battery lasts 9 months when fully charged. The only downside is that this watch doesn't have GPS capabilities.
Sold by Amazon
Best user-friendly smartwatch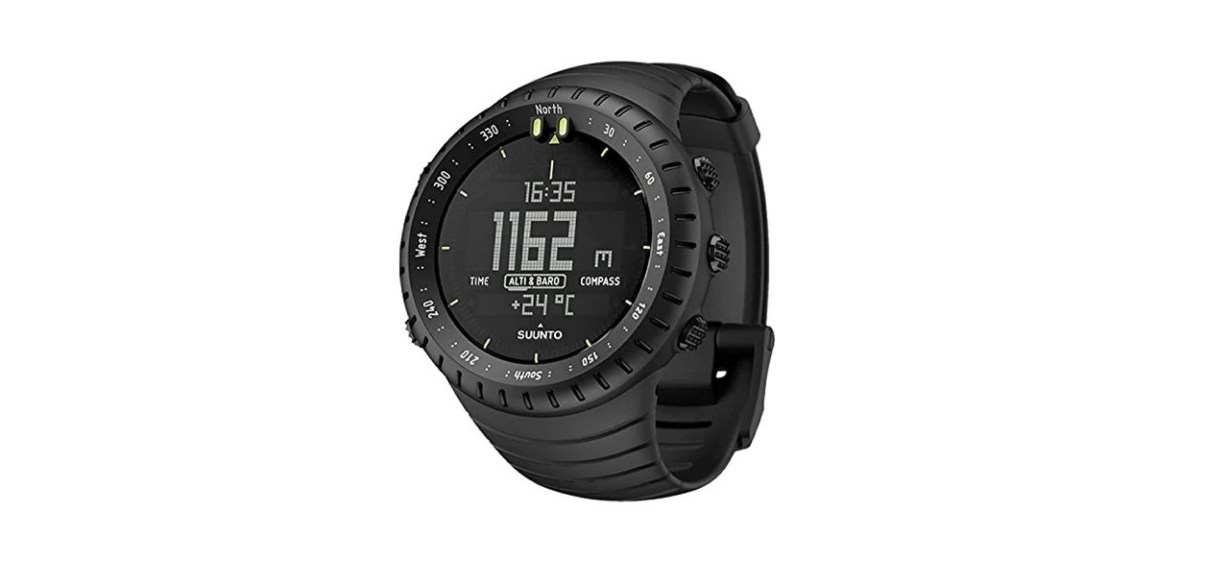 Suunto Core
This watch is packed with features like a compass, barometer, altimeter, and storm alarm. It weighs 64 grams and can be taken to a depth of 30 meters. The battery lasts up to 1 year. It can track various sports and recreation. However, this watch lacks GPS and lacks many of the quality of life features that more expensive smartwatches have.
Sold by Amazon
Do you want to buy the best products at the best prices? Check out BestReviews daily deals.
Sign up here to receive the weekly BestReviews newsletter with useful advice on new products and notable offers.
Stephen Morin writes for BestReviews. BestReviews has helped millions of consumers simplify their purchasing decisions, saving them time and money.
Copyright 2022 BestReviews, a Nexstar company. All rights reserved.