Users still running version 3.x of the Tesla app on Apple devices have recently started reporting an in-app message that pops up when opening the Tesla app on their phones.
Twitter user Joel Christ drew our attention to in-app messaging. The notification indicates that Tesla will no longer support the app after August 31, 2022, and encourages the user to update the app to the current version (4.11).
According to Joel, the app states: "Mobile update is required – This version of the mobile app will no longer be supported after August 31, 2022. Please update to use the latest Tesla app."
This could be due to Tesla deprecating certain security methods or other features that they are transitioning from in their later app revisions or that they have already transitioned from. It could also indicate that some major changes could be on the way in the near future.
While updating to the latest stable app version is always a good idea for the security patches that routinely come with app updates, this particular discarding process excludes some iOS users who are still using older devices.
In order to use Tesla's latest app (4.11), you must have a device that supports iOS 13+.
According to Apple, iOS 13 is only compatible with the following phones.
iPhone 11
iPhone 11 pro
iPhone 11 Pro max
iPhone XS
iPhone XS Max
iPhone XR
iPhone X
iPhone 8
iPhone 8plus
iPhone 7
iPhone 7plus
iPhone 6s
iPhone 6sPlus
iPhone SE
iOS/iPadOS 13 is also compatible with the 7th generation iPod Touch and a variety of iPad models, although these may be less practical due to their larger size or Wi-Fi only connection.
While Apple does allow users to download the latest version of an app compatible with their operating system, it looks like Tesla may no longer allow users to log into their 3.x app.
The number of iOS users using iPhone 6s and older devices to unlock their Teslas is probably small (Apple estimated in June 2022 that 90% of Apple devices were running iOS 15), but there may still be those device updates exclude refusers to unlock their car.
Although the Model 3 and Model Y support a key fob, it is not included. This change, and Tesla's potentially short transition period, could pose a problem for some owners.
For affected users, the best way to continue having access to their cars would be to upgrade their device, but they may also consider using third-party Tesla apps or purchasing a key fob for their vehicle as a temporary solution.
Tesla's version 4.0 of the app was released in August 2021 and offers many new features and improvements over version 3.x. For a list of features and changes to the Tesla app, see our App Updates section.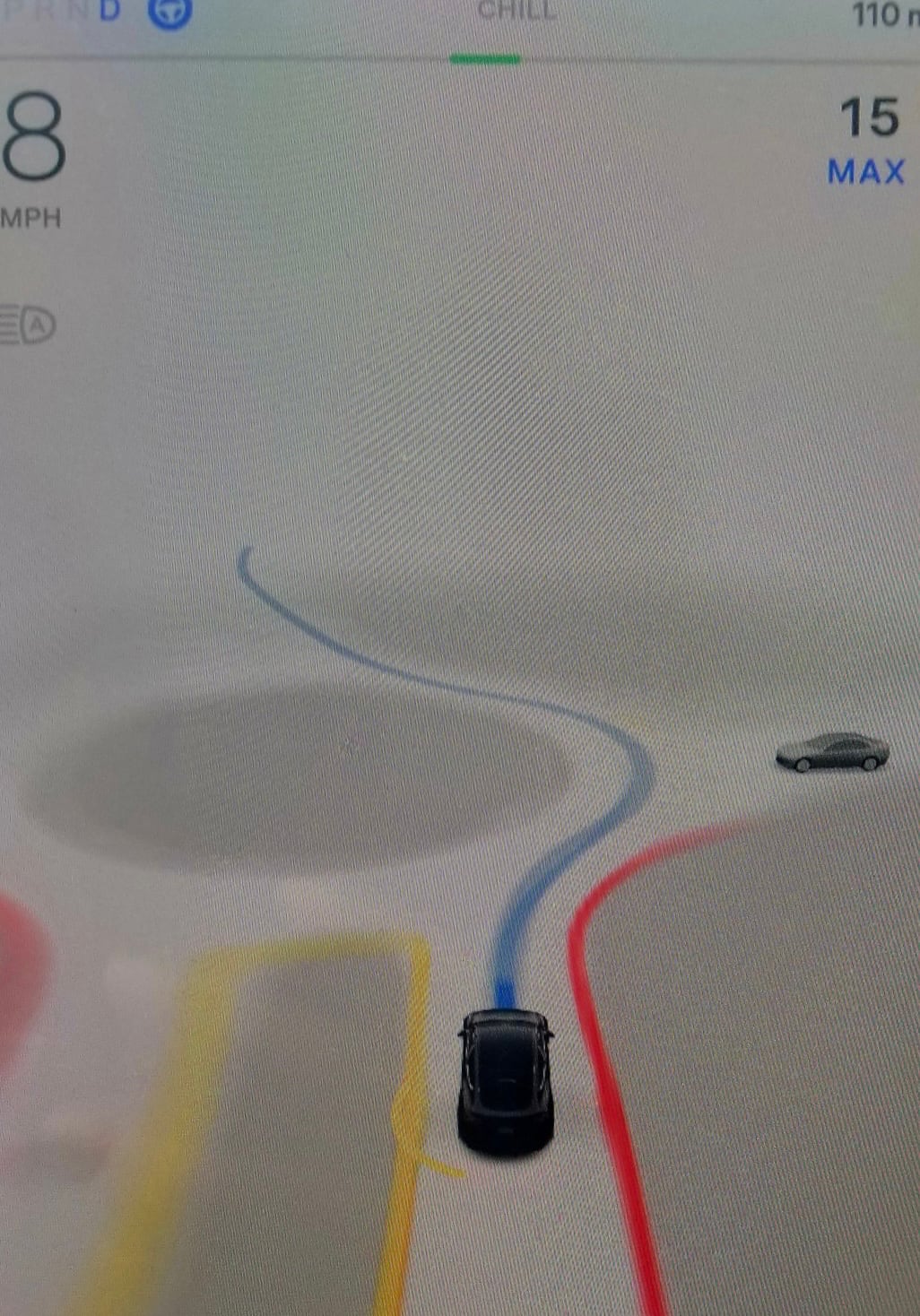 The first images of FSD Beta 10.13 have surfaced.
Tesla's latest FSD beta is currently being tested by employees before releasing to the public later this week.
There are many expected improvements in this update, including solving more complex curves that contain a median.
One change that hasn't been talked about, however, is the car's improved path visualization. The lane of the vehicle displayed on the screen now goes much further outwards.
In previous updates, the vehicle's planned path can only exceed the length of a few cars. This could sometimes cause confusion when the vehicle decides to take a route that does not correspond to the vehicle's navigation.
As we can see in these new images, the vehicle's intended path now goes much further. Judging by these two images, the path leads roughly to the rest of the visualizations.
Although the vehicle can change its path as it approaches and encounters potential obstacles, this gives beta testers a much better understanding of the vehicle's intentions.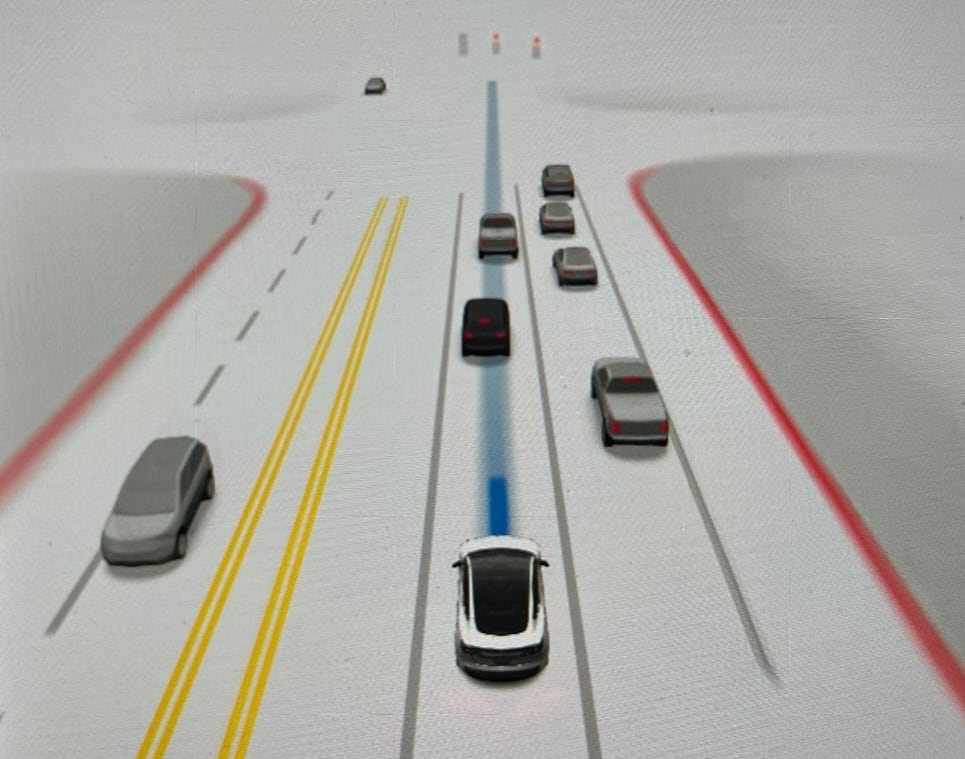 release date
On July 5th, Elon Musk said that the "3 o'clock oil" would be burned to launch Beta 10.13.
About a week later he said the beta would be going to the staff and the release should be soon.
The latest information we have about the release of FSD Beta 10.13 says it will be available "this week".
Last night, Elon said via Twitter that the software will be ready "maybe later this week." Since it was Saturday night, it's not exactly clear what week Elon was referring to, but it looks like we'll have to wait at least a bit longer for the first testers to get the latest beta.
Maybe later this week. The team is working flat out on it.

— Elon Musk (@elonmusk) July 24, 2022
By Gabe Rodriguez Morrison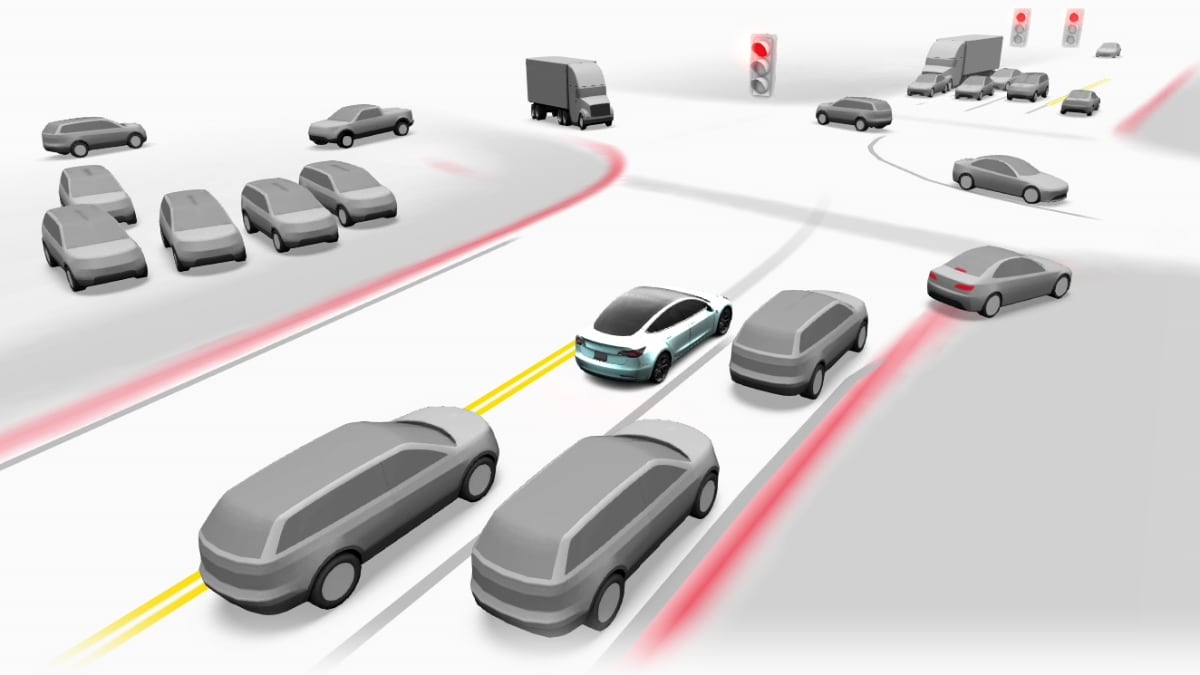 This article attempts to answer the most frequently asked questions about Tesla's Full Self-Driving Beta program. It answers questions about how you will be selected for the program, how to improve your safety rating, and when it will be available for wider release.
How does FSD work?
FSD is Tesla's proprietary self-driving software, enhanced by collecting data from Tesla's network of over 100,000 beta testers.
What is FSD Beta?
FSD Beta enables Tesla vehicles to drive autonomously to a destination entered into the vehicle's navigation system. As this is the beta program, drivers must remain alert and ready to take control at all times.
How many users are in the FSD Beta program?
As of July 2022, over 100,000 Tesla drivers are enrolled in the FSD beta program in the US and Canada.
How many miles have been driven with FSD Beta?
In July 2022, Tesla reported that its fleet of customers driving the FSD Beta software had driven more than 35 million miles.
In which countries is FSD Beta available?
Tesla currently allows FSD Beta for cars in the US and Canada. Tesla plans to launch the program in Europe later this year.
How much does FSD Beta cost?
Tesla's FSD package has steadily increased in price over the years. Most recently, in January 2022, Tesla increased the cost from a one-time payment of $10,000 to $12,000.
The software is also available as a monthly subscription for $99 if you have Advanced Autopilot or $199 if you have Basic Autopilot.
Subscription pricing is only available if you have FSD hardware 3.0 or later.
What models are available for FSD Beta?
If you have acquired FSD capability and have FSD hardware 2.0 or 2.5, you are eligible to receive a free installation of Tesla's FSD computer (hardware 3.0).
A free hardware upgrade for the FSD computer is not available for full self-drive subscribers; However, you may be eligible for an upgrade for $1,000.00 plus applicable taxes, including installation.
How do you sign up for FSD Beta?
You must be an FSD user (fully paid or subscription) and live in a supported region to request access to the beta program.
You can make a request by tapping Controls > Autopilot > Request Full Self-Driving Beta and accept the Terms of Service. You must meet minimum safety scores for a specified period of time before Tesla will grant you access to the beta.
You can view your safety score in the app, and we've seen Tesla add beta testers with a score of 95+. However, Tesla doesn't continually add additional testers, and it may take a week or months to get a score above 95 before you're granted access to the beta.
Unfortunately, there's no guarantee that you'll get the FSD beta even if you have a high security score, as Tesla only adds additional testers when needed.
How does Tesla select users for the FSD Beta program?
Although requirements will change over time and vary by region, the current requirements for beta testing include achieving a security rating of 95-100 over a seven-day monitoring period.
How do I improve my Safety Score?
There are five safety categories that Tesla actively uses to measure a driver's safety rating. Your performance in each category is compared to the median of the Tesla fleet.
These are the five categories in order of weighted average score:
Forced disabling of the autopilot
Hard braking
Aggressive turns
uncertain following
Forward Collision Warnings
You can also read more about how to improve your safety score.
When will FSD be available to all Tesla owners?
According to Tesla CEO Elon Musk, by 2022 Tesla FSD will be available to all Americans and Canadians, regardless of their safety rating.
When will FSD be available in Europe?
Elon said in early 2022 that Tesla was aiming to release FSD Beta in Europe by the end of the year.
What does a blue car mean in the visualizations?
You can read our article about all FSD visualizations and what they mean to get a better understanding of FSD Beta.